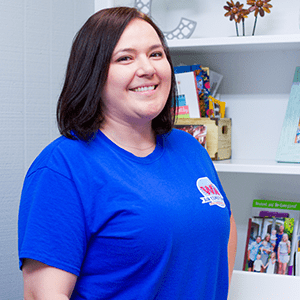 Brittany McDougald
Dispatch
4 Reviews
Since: 2019

With over 15 years and multiple certifications in OSHA and customer service, Brittany provides customers and team members with honest and up-to-date information per appointment.
Air Conditioner Maintenance in Trinity, TX 75862
"From the first phone call for service to the final installation, all of these employees gave us excellent service. We have dealt with many contractors in the last 4 months and this company is by far the most professional, friendly, hardworking and customer-oriented in our experiences. Thanks so very much for everything."
- Jerome and Judy B.
Air Conditioner Maintenance in Trinity, TX 75862
"Austin was exceptional and extremely kind – also, Brittany was amazing as well – there was a communication hiccup and she went out of her way to get Austin over to fix the issue – great team work- the house is cooling and I couldn't be happier!! Thank you all"
- Pennie K.
Air Duct Installation in Huntsville, TX 77320
"Scott came out to check the airflow in my house. I had one major air duct supplying air to five areas of the house. The air was not getting to all these areas because the duct was too big. He suggested to put in five ducts, one going to each area of the house that was not getting air flow. Scott & Austin came out two days later and put in five new ducts. The difference is wonderful! I now feel the air all over my house. I have air in the rooms that I couldn't feel anything in. My parents used WA for years and were always very pleased. Brittany, Scott, & Austin are all very nice, professional and very easy to work with. I definitely will use them again and highly recommend them. Thank you,
Luann"
- Luann G.
Air Conditioner Repair in Huntsville, TX 77320
"Thank you to Brittany and Ronnie of WA Air Conditioning for a job well done! Brittany was helpful by quickly sending someone out to check our unit. Ronnie was professional, efficient and worked in a timely manner to solve the problem. I'm very pleased with WA Air Conditioning and would highly recommend them!"
- Janelle Y.