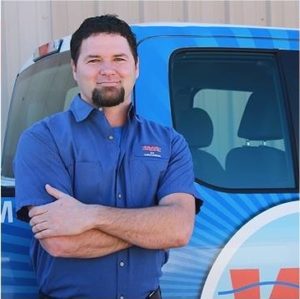 Scott Walters
Home Solutions Advisor
9 Reviews
Air Conditioner Replacement in Trinity, TX 75862
"We have used WA Airconditioning for several years. We had a new compressor installed. Thanks to Scott for being able to get the unit installed earlier than planned. The young men that did the installation were very efficient , nice and got us cool again. Thank you WA and staff…"
- Linda J.
Air Conditioner Installation in Trinity, TX 75862
"WA always does a great job!!"
- Gill C.
Air Conditioner Maintenance in Trinity, TX 75862
"From the first phone call for service to the final installation, all of these employees gave us excellent service. We have dealt with many contractors in the last 4 months and this company is by far the most professional, friendly, hardworking and customer-oriented in our experiences. Thanks so very much for everything."
- Jerome and Judy B.
Air Conditioner Repair in Huntsville, TX 77320
"Our ac quit and three hours later Scott had it repaired. He diagnosed the problem before he arrived and brought the parts with him. Scott is professional, friendly, and very skilled. This occurred on a weekend and I am very happy Scott was able to repair without having to wait until next week."
- Tom F.
Air Conditioner Repair in Trinity, TX 75862
"Fast and very professional service. Highly recommended!"
- Allen R.
Air Conditioner Installation in Huntsville, TX 77340
"Awesome job by Scott, Ronnie, and Austin on the install of a new Bryant 1.5 ton unit.
Kudos also to Josh who had originally diagnosed the problem with the old unit.
WA Air is top notch!"
- Chuck M.
Air Duct Installation in Huntsville, TX 77320
"Scott came out to check the airflow in my house. I had one major air duct supplying air to five areas of the house. The air was not getting to all these areas because the duct was too big. He suggested to put in five ducts, one going to each area of the house that was not getting air flow. Scott & Austin came out two days later and put in five new ducts. The difference is wonderful! I now feel the air all over my house. I have air in the rooms that I couldn't feel anything in. My parents used WA for years and were always very pleased. Brittany, Scott, & Austin are all very nice, professional and very easy to work with. I definitely will use them again and highly recommend them. Thank you,
Luann"
- Luann G.
Air Conditioner Installation in Trinity, TX 75862
"From start to finish the WA method of selling and installing our air conditioning system was outstanding. Scott presented the sale in a helpful and informative way. He then did regular follow up during installation. And, followed that up after installation to answer questions and teach us how to use the thermostat. The installation crew of Javier, Austin and Emilio were on time, quick, efficient, careful with clean up, but most of all courteous to a fault. They got the installation done, the old unit picked up and hauled away, and cleaned up debris, in a day and a half. We will gladly recommend WA Air Conditioning for the quality of the work, the quality of the people, and the quality of they product they sell."
- Frank c.
Air Conditioner Maintenance in Riverside, TX 77546
"I had my semi-annual maintenance checkup last week. Scott came out and spent a couple hours disassembling my air conditioner and cleaning and testing it to get me ready for the summer. I have not had such a thorough checkup before I began using WA. I was pleased with the checkout. Scott identified a fan motor that was overheating at the bearings and pointed it out to me, and I was able to get a reduced price on the part and installation. This saved me a future failure and all the inconvenience that goes along with that. I like this outfit! And Brittany is such a pleasure to work with. Bob Foster."
- bob f.